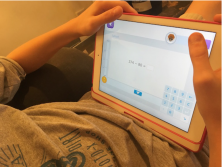 Check out this week's shout out from Simple Homeschool in which Lora Lynn Fanning—mother, homeschool educator, and writer—calls Smartick "the kind of sidekick this busy mama needs!" She's a seasoned homeschooler mom of 7 and teaches homeschool co-ops, in-person classes, and online courses. So she sure knows what she's talking about!
In her article for Simple Homeschool: Homeschool sidekicks: 6 ways to creatively outsource your life, Lora offers many helpful tips for other homeschooling families. She opens up about the struggles and triumphs of choosing to homeschool and shares some of her favorite resources. We were thrilled to see Smartick was on her list! "My personal favorite is Smartick," Lora writes. "It's adaptive, so it learns the strengths and weaknesses of each child and gives them a personalized lesson every day. I get daily emails updating me on each child's performance and it even gives me specific hints for where I can help them better succeed." 
Lora has been using Smartick for her children since the beginning of the year and our program has become an important part of her family's daily math routine. She has also talked about Smartick in the Sorta Awesome Show Podcast (around minute 2:30), where she named Smartick as the "Awesome of the Week" in the podcast.
Smartick is designed to help children succeed in math. The program is powered by the latest artificial intelligence technology: ability based, your child progresses at his or her own pace, building self-confidence, avoiding frustration, and developing a positive attitude to math. The program is designed in 15-minute daily sessions and it is suggested that children use Smartick at least 5 days a week to truly experience the benefits of the program.
We would like to invite you to try Smartick and experience the program for yourself and your family. Sign up now and try Smartick's free trial! 
Learn More: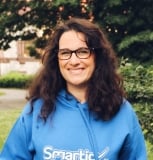 Latest posts by Conchi Ruiz Cabello
(see all)