Today we are going to get a bit realistic about summer and are ready for the cynics who will tell us 'Yes, of course, this is your business.' Yes, we are dedicated to reinforcing mathematics in children. Summer vacation is here, more than two months for the majority of kids to be relieved of their academic duties. Their parents, on the other hand, do not get the same time off and need to decide what is best for their children. Whether that includes academic reinforcement or following the traditional advice that summer is for seaside sunsets, arts and crafts, and visits with grandparents. Why can't both things happen? As if it hasn't already been proven that children will arrive at school in worse shape if they do not exercise their brains during the summer. 
Since we have a less popular, albeit realistic, plan as well as seven Smartick summers under our belt, we are going to show you how to confront these habitual excuses.
I want them to be playing outside as much as they can. So do we, but Smartick is only 15 minutes, what's that in a day?
They have worked hard all year and I want to give them a break. Our children imitate us and absorb our energy. If we present Smartick as something that is sometimes difficult, but worth it, they will understand that continuity is fundamental. There is no better reward than the recognition of effort. Applaud their effort and they won't want to stop.
I'm the one that needs a break, I don't want to have to deal with this in summer as well. We know that not all children are equally easygoing but at Smartick we like to brag

about our hardworking parents, those who

want the best for their children, even if it is not the most comfortable for them. We applaud you! Thank you for your efforts!
I can't find the time. We already know that summer days can be fairly chaotic, but there are always lulls during the day. From our experience, midafternoon is perfect. Although climates vary across the country, summer is hot, and usually right after eating most people are happy to relax in a shady area for a bit. During a time when children would usually watch TV, why not suggest Smartick? Or in the morning, when they are well rested and you don't have to worry about getting them to school? It could be done after a delicious breakfast and before they hop on the couch to watch cartoons.
I am not going to be in the house all the time. We know of children that have completed their Smartick sessions near Burmese ruins and of course, we understand that there are some places where it is more difficult to connect. However, nowadays there are WiFi zones in the most unexpected places. How about in a restaurant while parents read the paper? Or it could be a good time to check out the local library. Additionally, cellphones can become routers and make it easy to do Smartick sessions anywhere, anytime.
No

,

Smartick

can't go into vacation mode. Smartick only allows for breaks in between subscriptions but the price of the summer pack

is

so good, it doesn't matter if they need to stop for a week or two while attending summer camp.
The kids are going to summer camp. Most programs don't last longer than 15 days, so it is worth pointing out that Smartick can still be part of the summer plan.
They, or all of us, are going abroad. The good thing is that thanks to the cloud, we are accessible from any part of the world so long as there is an internet connection. Our students in 100 different countries can attest to this! Or if you're going to cross borders most countries offer free WiFi in cafes, restaurants, and hotels.
Well, their summer workbooks are really great. They are. The good thing about Smartick is that no adults need to correct the work. It is adapted to the rhythm of each child and you receive an email with the results at the end of the session. It is a matter of comparing preferences, prices, and effort. Or they could even do both since they will have so much free time.
I am also interested in reading comprehension. They'll do it with us too. For years Smartick has ended sessions with a series of word problems that require concentration in order to be read correctly. As an additional benefit, we have found that children also improve their reading comprehension, so Smartick is not just mathematics.
The child needs something more because they failed. 15 minutes a day doesn't seem like much, does it? But if they do it daily from now until September, we assure you that the children will notice a difference. It is similar to having a personal trainer in mathematics, as Smartick fully adapts to how the child is doing in each session.The technology recognizes the learning gaps that need to be covered and where they can progress further.
My children have been diagnosed as gifted and need stimulating challenges. Well, we are here for that. As we adapt to the need for reinforcement we also do the same for those students that are ahead of the class.
My child has dyslexia, ADHD, dyscalculia… We are also perfect for these children. We have many students that, after years of difficulty, are improving with our method.
Can you think of any other excuses? We're here to address them. And yes, 15 minutes of mathematics a day allows a lot of time to play Marco Polo in the pool, do puzzles, watch movies or sunsets at the beach, read the whole Harry Potter or Geronimo Stilton series. Play Hangman, Clue, Trivial Pursuit, race along the shoreline, ride bikes, paint landscapes, collect shells, catch waves. Try to read the paper and discuss with everyone…vacation. But there are parents that work and they love knowing that their children are exercising their minds this summer for 15 minutes a day with Smartick. And speaking of excuses, you can hang a reminder on the refrigerator at home: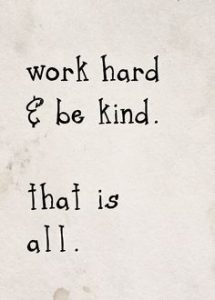 Learn More: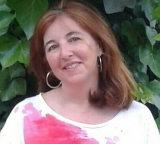 Latest posts by Berta de Vega
(see all)