Smartick Improves Student Performance with Smartick Coding

At Smartick we are aware of the skills and abilities that children need for the future in an increasingly technological job market. One of them is programming: a language that develops critical thinking, enhances creativity, and contributes to problem-solving skills.
Therefore, to further reinforce our method of mathematics we have developed Smartick Coding, integrating programming sessions that complement the existing logic. So, each 4 to 5 sessions, we offer a session to train areas of knowledge different from mathematics to maximize academic performance.
Thanks to gamification, Smartick students learn to program without needing to know code. We start on the basis that they do not have any knowledge of programming. In the case that they have previous knowledge then they can move through the curriculum more quickly and work with a wider range of concepts.  We begin to offer it to students who are about six or seven years of age because they need to have a good reading level, as well as spatial awareness and know their left and right.
Like the logic and math sessions, the Smartick Coding sessions are adjusted to the level and rhythm of learning of each student with help from Artificial Intelligence. There are also interactive tutorials to facilitate the understanding of different tasks.
Smartick Coding is developed entirely by Smartick's team of engineers and educators. It is based on block programming which is one of the most popular methods of teaching programming to children around the world because it allows them to understand programming without having to learn a complex language. Through the use of "coding blocks", the child is prepared to learn any programming language in the future by allowing them to use concepts without tying them to a particular language.
Benefits of children learning Coding at an early age:
Develop critical thinking and problem-solving skills. It shows them how to tackle big problems by breaking them down into smaller, more manageable ones, no matter the field of study.
Enhance creativity. In programming, like in life, there is more than one way to solve a problem.
The best time to learn to program is as a child. Learning to program is like learning another language, and it has been shown that children find it easier to master another language.
It is the literacy of the Digital Age. Knowing

how to program will give our children the ability to understand the world around them and acquire the 'in demand' skills needed in the job market.




Learn More: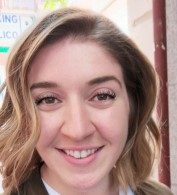 Latest posts by Casey Aubin
(see all)