Endless Responsibilities, Countless Choices
Parents have a lot on their plate. From preparing children for school to helping with assignments, projects, crises, their list of responsibilities goes on. Nowadays, technology is meant to help families and make life easier. However, technological options have expanded. Options are no longer limited to just choosing the exact brand of toothpaste you want. The diversity of choices have reached to educational technology tools. Now, we have options to choose what kind of device we want, between computers, smartphones, and tablets. Parents have a myriad of software, programs, applications, and methods to choose from.
The Right Choice
Rachel, a homeschooling mom herself, understands this struggle and found relief in Smartick. Luckily, both of Rachel's sons Oliver (4) and Ethan (6) were able to take advantage of the method. As they don't know how to read just yet, Rachel initially worried they wouldn't be able to follow the directions on their own. However, the audio button was useful for the two young learners. They didn't have to depend on mom and dad to read through the exercises.
In general, we recommend our students to work on their sessions at least 5x a week. However, Oliver and Ethan aim to complete their sessions 6 times a week! Consistency is important when it comes to improving and seeing results. But if they do happen to miss a session, Rachel appreciates the reminder emails along with the breakdown of completed sessions provided on her Parent Page. Smartick's dynamic 15-minute sessions, engaging Virtual World, and parental inclusion, was exactly the well-rounded method Rachel was looking for.
There's no doubt that parents have countless options to help their children grow intellectually. However, making the right choice isn't always easy. Take Rachel's experience into account and let Smartick help you this summer and beyond.
Learn More: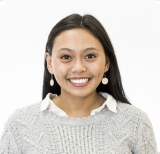 Latest posts by Katrina Intal
(see all)