Kumon vs Smartick: Similarities and Differences
Parents often ask what are the main differences between Smartick and other more traditional, paper-based methods (such as Kumon). The differences are substantial, both in the methodology, learning effectiveness and results.
1. Types of exercises
Smartick does not come with preloaded exercises, nor worksheets with a fixed, preset sequence of exercises that are the same for all students. Smartick generates its exercises in real time, and thus, no two exercises are alike. The variety in the typology of exercises is much more diverse and it continues to grow as we add fresh new content with our monthly updates.
2. Curriculum
At Smartick we want our students to develop reasoning skills and understand why they are doing what they are doing. Smartick covers reasoning and logic extensively, beyond pure training of the basic operations. Current paper based methods are virtually oriented towards mental calculation.
3. Timely adaptability
Smartick is designed to fully adapt to the level of each student. The exercises proposed are generated on the spot and based on a number of variables that the algorithm behind our method measures. Among those variables we find effectiveness (if they have responded correctly or not), the speed of resolution, the number of repetitions presented and more. We match these metrics with their performance history. So depending on the response of a problem, Smartick generates the following one because it has its own "intelligence" that always seeks the highest level of competence of each student. Our program is always backed up and monitored by a team of educators.
4. Effectiveness
The technology developed by Smartick is designed so that the student only works on the areas and over the skills he or she hasn't mastered yet. Students don't work repeatedly on concepts they have already mastered. We want children to make the best use of their time and concentration and aim to avoid monotonous repetitions. The technology allows us to identify those needs, something that paper-based methods have extreme difficulty with, leading to the students working on areas they have already conquered and losing their motivation.
5. Structure
The Smartick curriculum is mapped in such a way that allows the student to progress naturally without the need for explanations from a teacher. We are giving them the tools for self-learning. Smartick also offers video tutorials when new concepts are introduced and guided exercises when the student is taking too long to respond. These features are non-existent in traditional, paper-based methods.
6. Automatic correction
Parents don't need to correct the exercises at the end of the student practice session, Smartick does that for them. And not just that; the feedback they receive is immediate, making the learning process much more effective for the student.
7. Parents receive reports in real time
Parents get the results from their child's session instantly delivered to their inbox. They may also access the tutor web anytime, or download the app, for detailed metrics on the performance of the student as well as monitoring of the study program. These options are not available in traditional math learning methods.
We encourage you to register and try Smartick for a free trial.

Learn More: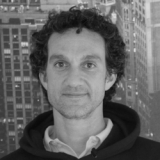 Latest posts by Javier Arroyo
(see all)