Introduction to Angles: Definition, Parts, and Types
In today's post, we'll start looking at a super important topic in math: Angles. What are they? What kinds exist? We'll fill you in all about it here.
Definition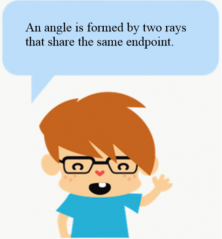 Parts
In planar geometry, two rays with the same endpoint always create two angles.
Two sides and a vertex, which is the endpoint of both sides, form the two angles, A and B.

Types
These are the angle types that are classified by their size:
Acute Angle: Less than 90° and more than 0 °

Right Angle: 90°

Obtuse Angle: Greater than 90° but less than 180°

Straight Angle: 180°  
It'll be easier to understand this with a picture. All the angles comprised in the pink zone are acute, and all the ones comprised in the blue zone are obtuse.


Examples
Now, we're going to look at some examples that we see in our everyday lives.
In the ice cream cone and the space between the fingers, we can see acute angles.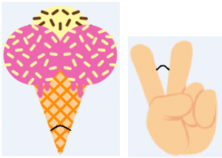 We can see that in the following picture of the fingers making an L and in the corner of bulletin board, there are 90°, right angles.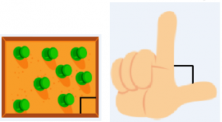 The opened fan makes an angle greater than 90° and less than 180°, which gives us an obtuse angle.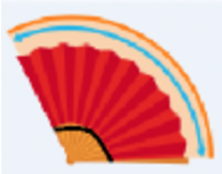 And lastly, let's look at an out-stretched arm that makes a straight angle of 180°.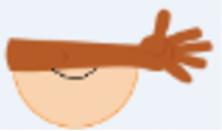 Write to us and tell us what kind of angle you think the clock hands make!

If this post was helpful for you, share it with your friends! And if you want to learn more about Math, subscribe to Smartick for free and have fun with it.
Learn More: