Many homeschooling families are keen to learn more about the new and innovative learning tools available that challenges their family. Particularly, homeschooling mom Laura was excited to try out Smartick which she describes on her blog.

Although she works on a different math curriculum, she was happy to try out the method as she believed it could be a great supplement to her son's math development. She registered her two sons and had them work on their sessions. After a few days in, she saw that they were hooked. In fact, they asked to do their sessions right when they woke up.
Persistency and Deliberate Practice
Although they love the program, her oldest son took a bit more time to adjust. Laura says that he's a perfectionist and initially found it challenging to work through his sessions. After pushing through the difficulties and completing his sessions regularly, he coped and ultimately adjusted well. This experience is not uncommon.
However, we know that some students may initially find some challenges when working with Smartick, whether it is working on an online platform for the first time or getting used to the new and diverse exercises on Smartick. Of course, this is one of the many reasons why Smartick highlights consistency. We want our students, like Laura's sons, to get the full scope of Smartick and see its true benefits through deliberate practice.

Smartick students have the opportunity to review and correct the mistakes made during their sessions. This is one of Laura's favorite Smartick features. We understand that mistakes are a part of the learning process and therefore we encourage students to actively review their mistakes and move forward.

Try your free Smartick trial today!
Learn More: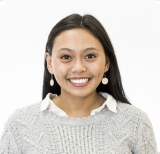 Latest posts by Katrina Intal
(see all)