Times Tables to Download and Print
Who said that times tables have to be boring black and white squares? In today's post, we wanted to share some times tables that you can download and print to stick on your wall, keep in a folder, or have them on hand whenever and wherever you want.
Learning your times tables is easy and fun. To learn them from 1 to 10 from memory you have to repeat them in your head over and over. To help practice your multiplication tables, you can download and print the PDF file below.
The file is ready to print in full color and put somewhere you can see it easily, for example in your bedroom, or with your school things.
Download and print these multiplication tables. And if you want to practice more primary mathematics, register with Smartick and try it for free.
> Click the image to download and print your very own times tables! >>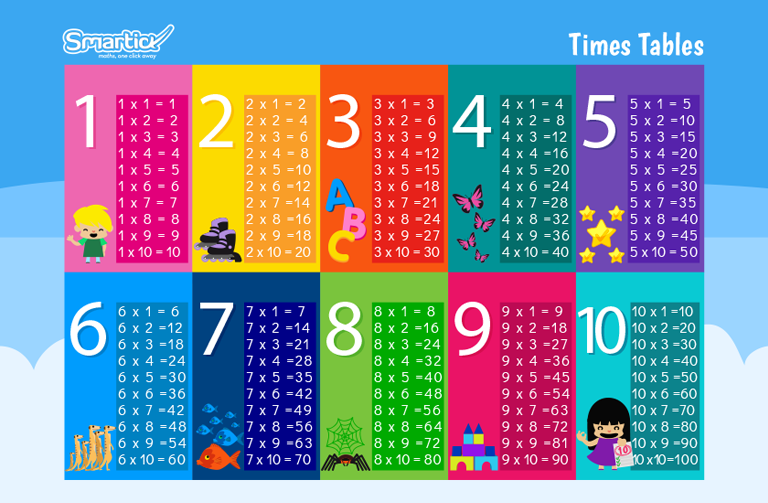 If you found this post useful, share it with your friends! That way, they can print their own times tables and learn them from memory too!
Learn More: