In this post, we are going to learn what exponents are and how to calculate them.
Exponents are used to simplify multiplication problems where the same number is multiplied.
For example:
5 x 5 x 5 x 5
We are multiplying the number 5 four times. In order to write it in powers, we first write down the number 5 and above on the left side, we write a small number 4.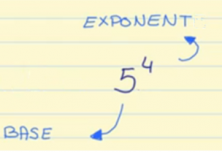 The number 5 is the base, which is the number that is multiplied. The number 4 is the exponent, which is the number of times the base is multiplied.
It's read like this: 5 to the 4th power.
Special Cases of Exponents:
Exponent of 1:

Any number to the power of 1 will always be the same number.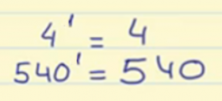 Exponent of 0

:

Any number to the power of zero will always be 1.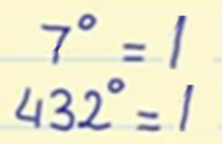 Base 10: The exponent indicates the number of zeros that the answer will have.

If you want to see a more detailed explanation with more examples of powers, you can check out a similar post: Powers in Math.
And of course if you want to learn more math, register at Smartick for a 15-day free trial!
Learn More: