We want to take advantage of this post to tell you the main contents available in your Parent Page, which you can access with your registration email and password on the login screen.
If you have forgotten your password, you have the link at the bottom to quickly reset it.Parent Page Features 
Enter your Parent Page to keep track of your children's progress and check all the new features you have available:
My account: you have an overview if your children have completed their session, register a new student and recommend Smartick. Remember, you receive a discount off your next payment for each student that subscribes due to your referral, and your friend earns 25% off their first subscription.
Parent profile: consult your personal details so our Pedagogical Team can contact you when you believe a change can be made to your child's Study Plan to improve their motivation or performance.
Notifications: personalize the type of notification your receive about your child's activity and decide what time you would like us to notify you when they have not yet worked on their session.
Subscriptions: manage the type of subscription (monthly, quarterly, yearly) that you want, as well as renewals or cancellations. You can also view the bonuses you have available for having recommended friends.
Payments: keep your payment details updated and consult all previous charges since you first started Smartick.
Monthly calendar: view your child's attendance and performance with an intuitive color code that you can understand from a glance how well your child completed their sessions, view each day in detail and consult their effectiveness and response speed. You can also review an overall assessment of your child's performance.
More Features
Review the session in detail, assess the exercises your child completed and the corresponding answer.
Consult their global evolution in the overall Smartick Curriculum. Know all of the content they have already passed in detail and their progress in open units.
Motivation: send personalized messages and incentives that will surely help keep your children working hard. You can also consult the number of ticks and diplomas they have achieved to date.
Tutorials: take a look at the interactive tutorials and consult those that they have already worked on during their sessions (marked with a green tick) and those they have remaining. You can take advantage and review the tutorials as much as often with your children.
Student profile: check if your child's details are listed correctly (birth date, special educational needs, language…) add secondary tutors and check his or her password.
Our Pedagogical Team is at your disposal for any questions or consults about your child's progress. Write us at [email protected]
We are happy to answer any questions you may have!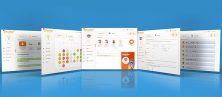 Learn More: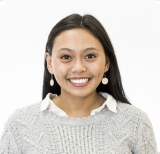 Latest posts by Katrina Intal
(see all)