PODCAST: Episode 22
Damian Willemse – Becoming A Springbok, Doing What Makes You Happy, and Being a Leader
An absolute honor and privilege to have Damian Willemse as a guest on the Future Minds podcast. What an inspiring episode to hear Damian's story and perspective.
This podcast is brought to you by Smartick.
About Our Guest: Damian Willemse
Damien Willemse is a South African rugby player for the Springboks and plays club rugby for the Western Province Stormers. Damien was part of the 2019 World Cup-winning Squad, achieving the highest level of sporting success. Having grown up in Strand, Damien attended Paul Roos High School and then further went on to pursue a career as a professional sportsman. At the young age of 22, Damien is a role model for all young and aspiring South Africans looking to pursue a sporting career.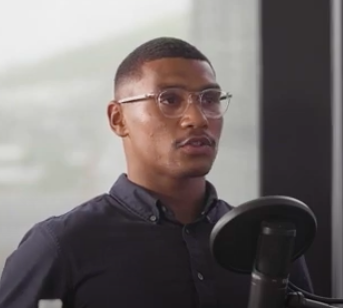 Choose Your Preferred Podcast Channel Here
Topics Discussed
What it's like being a professional rugby player.
Damian's childhood influences.
Damian's early education.
What it takes to be a leader on and off the field.
What comes after rugby.
Full Episode Transcription
Guest Introduction
Philip von Ziegler: In today's episode, I'll be speaking with Damian Willemse. Damian is a South African rugby player, playing for the Springboks and he plays club rugby for the Western Province Stormers. Having grown up in Strand, Damian attended Paul Roos High School and then further went on to pursue a career as a professional sportsman. At the young age of only 22, Damian is a role model for all young and aspiring South Africans looking to pursue a career in sport.
In this episode, Damian and I discuss what it's like being a professional rugby player, his childhood influences and early education, what it takes to be a leader on and off the field, and what comes after rugby.
I thoroughly enjoyed this conversation with Damian, and I'm sure you will, too. Without further ado, I bring you Damian Willemse. Damian, thank you for coming on.
Damian Willemse: Philip, thank you so much, I appreciate it. Thank you for having me on your show.
PvZ: It's an absolute pleasure. So you're a South African rugby player. I think very few South Africans might not know who you are. But for those listening that don't know who you are, tell us a little bit about yourself.
DW: Yea, Phil, so I'm Damian Willemse, born and bred in Strand. I come from the local community called Gustrow, where people are very passionate about their rugby. It's a very loving, caring community. People next door, that's typical loving communities where everyone knows everyone's business and everyone just cares for each other.
So, yea, as I said, rugby is a big part of my community and where I come from. Actually, sport is a very big part of our community. And yea, I went to Somerset West Methodist Primary. After that, went to Paul Roos. I forgot to mention I've got an older brother who's Ramone Samuels. He is my brother, just different surnames. He was born before marriage. And then I've got two younger sisters. One is 16 and one is turning 8 this year. So, yea, born and bred in Strand, as I said. I'm a very sporty person. So, yea, that's pretty much what I can tell you about me.
PvZ: So you've always been playing sport, always been playing rugby, since you can remember?
DW: Yea, always been since I can remember, even though it's  X Games or snowboarding or anything like that. I've always been into sport, just watching it, and how can I say? I've just always loved sport in general, and, yea, I think I'm just a sport person.
PvZ: It's interesting you say that because looking at it all South African rugby players, it seems like there was a point in their careers where they almost had to decide which sport to choose, especially in that high school transition phase. One of my favorite events to watch is when you've got the Springboks playing the Proteas, and you've got that sort of combo game going on. Did you play any cricket? Did you play any other sport?
DW: Yea, actually, I did play some cricket. I played cricket since primary school. Cricket was one of the sports that I was quite good at. I also had to make that decision in Grade 10. I obviously knew that I didn't want to become a professional cricket player, but I think I had the potential to, hopefully, or potentially, become a Protea.
But yea, I played cricket; made first-team debut, I think, Grade 10. I think I played five caps for the Border's first team. And yea, Grade 11 I still wanted to play cricket, but I decided to just invest my time in rugby and focus on my rugby career. And I'm happy with the decision, I didn't think about it twice, but that was also a tough decision to make. As I said, I had potential to obviously excel in the sport of cricket. But I'm very happy with the decision I made and the route I went.
The Foundation of Rugby at School
PvZ: Nice and Paul Roos is obviously known as a sporting school. It's got a great rugby facility and historically it has been a great or strong rugby school. But you've got a lot of competition. You've got the likes of Paarl Gym, you've got the likes of Grey's, Michaelhouse, and the like. Who at school was your biggest rivals? Who's the biggest competition?
DW: Yea, so definitely locally we have a lot of competition, very strong schools in all sports codes. But yea, definitely one of our biggest rivals is Grey Bloem, Grey College from Bloemfontein. And then obviously our locals will be Paarl Boys, Paarl Gym. We also have a big rivalry between Bishops and SACS. And in one of my favorite games, I am playing against the Cape Town schools, was playing against SACS, and Bishops as well.
But with SACS we had this very traditional day, I'm not sure what we used to call it, I think it was Winter's Day. And that was just one of those very historical days that I've always since I came to Paul Roos, I've wanted to take part in the first team game with the two head boys hand over, they do like a little bit of exchange.
So, that's pretty much what I've enjoyed about that day, whether we played on the Memorial 'A' or we played on Paul Roos on Markötter, that's one of the days that really will stick with me and I will keep with me for the rest of my life. It's really a special day and it's an awesome day despite the winning and losing.
I mean, like against Paarl Boys and Paarl Gym, I haven't won a game against them. But just the rivalry, playing in that game, having that atmosphere around you, everyone supporting you from the school. That's the type of stuff that I will take away from my rugby career and my schoolboy career.
It's not always if you win or if you lose. And sometimes, if you do get someone out, then we have a drink at the bar or something. I'll always be but we won you guys that year. That's not what it's about, it's about the school coming together, making memories with your friends on the field despite the loss or win, that's not the goal, I think. And I don't think schoolboy rugby should be moving that way. I think it should be a platform where youngsters could go out and play rugby, express themselves and enjoy and make memories, as I said. So yea, for me, as I said, the Memorial 'A' and Markötter is something I really enjoyed.
What It's Like to Be a Springbok Rugby Player
PvZ: Amazing, amazing, and transitioning from that to becoming a Springbok rugby player, that's an incredible journey. Tell me a little bit about what it felt like to earn that first Springbok cap.
DW: Yea, no, it was a huge week for me, and it was very nerve-wracking week as well, I can clearly remember. I think we had our Tuesday session and the one day I forgot my boots at the hotel, and that's how crazy that the week was and how nervous I was just experiencing that week. But also it was a lot of fun and I really enjoyed it and took in everything being in camp for a matchday week with the Springboks.
I mean, this is something that growing up, this is where you want to be. This is the level you want to be at, and just experiencing that first-hand, it was a dream come true. I can always put into words when people ask me. But, yea, for me, just being around Siya Kolisi, players that I've looked up to, watching them on my screens at home, and now to obviously being in a room with them. Even with the coaching staff, with Coach Rassie and Coach Jacques there.
Yea, it was just a massive honor and a privilege to be able to just play one game for the Springboks. There are people and players that have been working their whole life and never got that opportunity. And for me, getting that opportunity, I think, at 20 years old, was a dream come true and would still be a dream come true for me. But, yea, it was a nervous week, but it was an exciting week and one that I'm very grateful for.
And obviously, I have to give thanks to God for blessing me with this wonderful opportunity and talent that I have to play rugby for a living and just do what I love. I'm obviously very thankful for my parents and everyone at home supporting me and always pushing me to be the best version of myself.
I can't just speak about myself when I speak about my debut. I experienced it because I was privileged enough to have my family there as well, which was very special. So, yea, it was a very privileged and honored day for the family.
PvZ: Incredible. I just can't imagine what it must feel like to walk out on a stadium where you've got 50, 60, 70, 80,000 people cheering. It must be an incredible experience.
DW: Yea, it was an incredible experience, especially that was our first game of the rugby championship against Argentina and obviously, we wanted to get off to a good start. And I can remember singing the national anthem for the first time, wearing a Springbok badge. It was in Durban, which is also a special place to play rugby in, people love their rugby there. And yea, man, you can't describe that feeling, but singing the national anthem and representing my country with a Springbok badge on, it doesn't get any better than that.
PvZ: Rugby is such an incredible sport, especially in this country, where I think there's very few things that transcend everything. With such a rich history and a complicated history that we have in South Africa, the one sport that I feel more than any other that has brought everybody together, no matter race, no matter agenda, no matter religion, has been rugby.
And when you spoke about the national anthem now, now even just thinking about the World Cup, for example. It gives me goosebumps because that's like the one thing that brings the entire nation together, no matter what. And just to be able to make a career out of that and to be able to excel, must be just absolutely incredible. So our compliments to you and well done for what you've achieved so far.
DW: Thank you so much, I appreciate it.
PvZ: That said, you're only 22 years old.
DW: Yes, sir.
How Damian Stays Grounded and Focused
PvZ: So you've still got a long way to go in your career. There's a lot of responsibility that comes with being a top-flight athlete at the young age of 22. And what I've seen is it can either send an athlete or an individual one of two ways. It can either send you in the wrong direction, having that fame and having that exposure at an early age.
Or if you've got the right mentorship and you've got the right structure around you, it can be the foundation for an incredibly prosperous career. What have you done personally to try and continuously center yourself and keep yourself grounded and focused on the rugby and not the fame?
DW: Yeah, that's a very good question. For me, it probably started when I was younger. I think my family and my grandma, so I grew up with my gran. So she basically brought me up because my mom and dad were working different shifts, so either an early morning shift or working through the night, that kind of stuff. So they couldn't always be there for me. So my gran took me under her wing and she actually raised both my brother and I. So I think that's where the foundation started for me. I think my gran and obviously, my family raised me with very good values. So just taking that and living the way that you as a person value yourself and your values.
And obviously, having gone to Paul Roos, which is a very well-known sport school. But just walking in there and the values that we at Paul Roos have, is pride, respect, gentleness which stands or PRG. And that's one of the areas where I think I also excelled and learned so much from a value point of view.
I think Paul Roos is not just a sport school. I think actually Paul Roos is more academic and culture, and then sports. As you've seen in the past five years, we've been in the top five when it came to maths, science, cultural stuff.
So our school is very focused on traditions and values and empowering, making you better as a person. So that's pretty much how for me, I value myself and I live by my values as a person.
And then you touched on the fame and stuff. I think it's important for you as a person to identify what's more important. Is it going to be the fame, is going to be the money, is it going to be all the sideshows and stuff? They don't really matter. I'm not saying that money and that stuff is not important and irrelevant. It is important.
But for me, I just stay focused on what I can control. Which is my work ethic, the way I represent myself in public, the way I look at myself as a person every day, and how I can improve myself. And, yea, I think, the fame thing, I don't think you should let that stuff be part of you. I think just let it be as it is, and just be yourself. You can't let something like that influence you directly and change you as a person because you know who you are. And as I said the way my gran brought me up and that's very much who I am.
PvZ: And, I guess, that humility also helps on the field, because it keeps you grounded. It keeps you wanting to learn and wanting to improve constantly. So speaking about on the field, what do you prefer, fullback, flyhalf or inside center?
DW: Yea, it's a topic that's been raised a few times now over the last year. So for me, I am able to play more than two positions, which benefits me, but it also puts me in a position where I can be shuffled around. But for me, the most important thing at the moment is to play rugby and to be in the starting team. Not even the starting team, if I can make the team and if I'm good enough to make the team, I want to be playing, doesn't matter which position I'm playing.
But I would say I've been playing at Number 10 my whole life. I played fullback in primary school and high school as well, so I'm happy to play in either position. It's not something that I do prefer, or not prefer. I prefer both fullback and flyhalf. At the moment I'm trying to focus a bit more on fullback. I think that's where I have most of my strengths at the moment. So yea, it's something I'm focusing on and keen to see how that goes. I'm keen to give it a proper run in the next year or two and see what happens from there.
Talent vs. Hard Work
PvZ: Nice, so a rugby team, it's always interesting to look for somebody that doesn't play rugby, but has always been a rugby fan. You've got such a diverse range of individuals, physically speaking, on the field. How much of rugby is physical performance and physical aptitude and talent? Versus having that mental fortitude and intelligence to understand the game, understand the plays, and understand your opposition, because you certainly need a combination of the two. Is one more important than the other, or do you see that as being two combining forces?
DW: Yea, that's also a very good question. I think about two years ago I realised it, and for me, I think rugby is a more mental sport at the moment. And actually one of my captions was it's more mental these days than physical. And what I mean by that is that mentally you have to be strong, because if you look at rugby players in general, everyone's an athlete and everyone can lift weights and do the physical part. The physical part is the easy part, I think because if I put you in the same program as I am and we do that for six months, we will both be on the same level, you know what I'm saying?
So the physical part, anyone can do the physical part if you invest the time and you put in the work, but the mental side is becoming more of a topic and needs more a bit of awareness, I think. And yea, if you touch on the game plan and stuff like that, that's pretty much something that comes with the job. That's almost like sending your emails. You have to reply to emails. If you don't reply the emails, you know what I'm saying?
So, I think the mental aspect of the rugby game is so important and it's becoming a bigger topic or much talked about topic at the moment. And even with COVID now, obviously no crowds. And if you lose a game and people are commenting on your photos and stuff and it does have a toll on you as a rugby player. And that does creep into your game a little bit and can creep into your game a little bit.
So I think there, mentally, you have to be strong and you need to be able to not just stay off social media because I think running away from social media, deleting your social media, is almost like trying to run away from something that's going to be there. It's always going to be there, whether you delete your Instagram, you're still going to walk past someone in the supermarket, whatever. And they're still going to tell you, but what happened here, whatever? They still going to ask you those questions.
So yea, I think it does come with the game, but I do think that the mental part, losing a game or whatever it might be, can have an impact on rugby players and does have an impact on rugby players. And I think also a lot of rugby players don't usually speak about it and speak up about how they feel. Because sometimes you just see the athlete, but you won't know what type of stuff that athlete is going through, what he's facing, outside external factors.
So, I think the mental part is becoming a very interesting one. Not interesting in terms of like to hear what people are going through, but it's becoming something that we all are trying to speak up about and trying to share because I think we as rugby players, we don't speak about it and tap into it as much as we should.
PvZ: Sports psychology has become quite a big thing in the last decade or so. And I'd imagine high-performing sports teams do focus on that mental aspect as much as the physical aspect. So do you have sports psychologists that work with the entire team on a programmed basis, or is this more of just a come-and-go when you need it?
DW: Yea, so we do have someone at our union, (Can't find this person?) Who's very good. I rate him, and he usually comes in and basically does touch on the team as a whole, but he's available to just chat as an individual. And I think each player should not have one but should be able to see someone where they just can go and be like, okay, this is what I'm facing, this is what I'm going through, whatever, and just get that emotions part out of the game. Because a rugby game is just like anything else. It's like going to the gym as well. For me there's nothing more, nothing added to it. You just play the game and there's nothing else that can impact that.
But I think the emotional side and as I said, the psychology part does play an impact. And I think if we as players can get that out of the way and go on to the field and just express ourselves and just play the game, it will definitely have a huge impact. And I think it will positively impact all of us.
PvZ: So when you were at school, were there any subjects that you really enjoyed?
DW: Yea, so I was very into business studies. I'm actually at the moment doing some business BA Marketing. So that's why I went into because that was one of my favorite subjects. Otherwise, than that, I wouldn't say that there was anything really interesting me. I had a bit of science but left science, and I had biology as well, which was also not too bad. But I knew that that wasn't my kind of route that I wanted to go through. So my business studies I really enjoyed.
And I also had a very hard-working and very on-it teacher. So he basically allowed me to just enjoy the subject very much more because I think usually with teachers, they just give you work and expect you to do it, whereas there we were doing practical stuff. And he made us enjoy it and had a lot of classroom sessions and stuff like that where people could be themselves and come forward and present something, which was very exciting for me. And I know that I work very well with people, so that was something that really …
PvZ: There are young kids out there that are also looking at rugby as a potential career now, or at least in their minds, that's the ideal career. But we've got many schools across the country. We've got many high-performing sportsmen and sportswomen. And if you look at like the Craven Week rugby, you've got dozens of rugby players that wish that they had the opportunity to play at an international and national level. But in many cases simply don't, either because of parental pressure to take the safe route.
Damian's Advice to Young Aspiring Athletes
PvZ: What would your advice be to somebody who is in matric at the moment, considering playing rugby full-time? Because at the end of the day, it's a difficult decision. You've got to either back yourself and go at it 100% because you can't do it 50/50. Or you've got to go and try and play rugby at university and see where that leads you. What would your advice be to that 16, 17, 18-year-old kid that does well at rugby, wants to take it a step further, but is concerned about potentially not making it?
DW: So I would definitely recommend any player, any sport, to go and go for it, you know what I'm saying? So I would never say rather than not try and go for being a professional athlete or professional rugby player. I think actually go for it and give it a shot. Work hard, that's inevitable, but I think just to go out and back yourself. Give it a shot, if it doesn't work out don't be too hard on yourself.
Make sure that there's something that interests you, that you want to do outside rugby. It might be helping your local community, whatever, but anything that's going to make you happy. I think the most important thing is to do something that makes you happy. And yea, not everyone is going to be a professional athlete. If you look now, there's only 45 players in South Africa that can have a professional contract per union.
So, yea, I think it's less than 1% that can actually make it. So you also have to be very realistic with yourself and be like, okay, if I do not make it, what am I going to do after that? And for me, you have to do something that's going to make you happy.
You can go and be an accountant if you don't want to be an accountant and your parents want you to be an accountant, you know what I'm saying? You have to do something that's going to make you happy as a person and also to go somewhere where you're going to have a positive impact.
And I think at the moment in South Africa, we aren't helping or positively helping and impacting other people. I think that's something that we are lacking in. And I think we need to put a big emphasis on that and really just tap into that and make sure that whatever we do as a personal individual, that we will have an impact. Even if it's just a guy staying down the street or whatever it might be, even your colleague. If you can just have a positive impact and help them, one life is better than nothing.
So, I think just be realistic with yourself, but do give it a go. I think it's really important that you do give your dreams and your goals a shot. I don't think it's not worth doing it because then actually, you're not helping yourself.
PvZ: That's a great answer. I guess you're a living example of somebody that didn't give up on their dreams and you have such a great prospect going forward, which again, you're only 22. So from here on forward, the world's your oyster, very exciting.
DW: Yea, definitely, and just to touch on that, I forgot to say it now. It doesn't matter where you come from. For me, I'm from Strand where rugby is a big part of my community, as I said earlier. But yea, I didn't have the opportunities that other people always had. I had to go a different route. Like sometimes when we had to go for trials, I had to catch lifts. So you might be facing that kind of stuff as a player or as an individual.
But everyone has an opportunity, an equal opportunity, you know what I'm saying? I had the same opportunity when I was at Craven Week or going for trials to play Craven Week as the guy who was at Bishops, you know what I'm saying? So everyone has a fair shot and equal opportunity. So, yea, just go for it, man, regardless of your situation that you're in. Don't think, oh, I'm from this school now, I'm going to be competing against the top schools, I might not make it, or whatever. Just go for it, give it a shot. It doesn't matter where you come from or what you're facing at the moment.
I was also thinking, flip, I don't think I'm going to make Craven Week this year, but I did. And for me, it led me to other places where I was able to get a bursary to attend Paul Roos, and from there on the rest was history. And then I knew, look, now I've got the best facilities now in the world to go do my training, extra training where I could never do that before when I lived at home because it was sometimes too dangerous to walk and stuff like that because I couldn't excel my game.
But yea, now I had the opportunity and from there it was in my hands, I was in control. And as I said earlier, you are in control of your work ethic. The way you as a person, you take your values forward. Obviously, you and your family have to take that into consideration as well. You're not just representing yourself. You're representing your family, your community, and all the people that know you, and that kind of brand, if I can say that way. So everyone has a fair opportunity, give it a shot.
The Fear of Injury and Importance of Conditioning
PvZ: It's a great answer and very inspiring. I think a lot of people need to hear that. So something that happened to me personally about two years ago, almost two and a half years ago, and it was a big setback and it changed my life. And given that I'm no professional sportsman, but this was when I tore my ACL completely. Blew my ACL to pieces; reconstructive surgery; had to get the whole thing redone, and it really set me back.
Now, as a professional sportsman, I can imagine this is one of the big things that sportsmen are most aware of and I would say concerned by because that's the one big thing that can change. You know, touch wood, it doesn't happen to you.
But how do you navigate that potential fear when you're on the field? You're going into massive tackles. You're putting yourself in situations where your body's on the line in many ways. Aside from strength and conditioning work that needs to be done in order to strengthen all of those weak points, how do you as a sportsman think about that?
DW: Yea, for me, injuries are inevitable if I can say it like that. You're going to get an injury and if it happens today, next year or whatever, if you do get an injury, this is my opinion. And I feel like, for me, I go out every game giving it everything I can. If I do pick up an injury, so be it. I'll focus on that process once that's done.
But for me, I go onto the field giving my 100%, everything. And yea, I don't have an ACL. That's bad, I know. The recovery part for that is very difficult and mentally it does take a lot to overcome something like that. But I've had two scopes on my left knee and I've also actually had three injuries on my left knee, which also set me back.
PvZ: Meniscus?
DW: Yea, meniscus, yea, lateral and medial, and yea, it does get lonely in there doing rehab. And it's not just rehab, but it's doing two gym sessions a day, doing watt bike, doing rehab. So it does become a long day, and seeing your mates out on the field, doing what they love and playing the game and you're not being able to play.
That's when your support system really does come in handy, and they have to be there for you and not just focus on them as well. They need to be there for you and invest in you and make sure that you're in the right mental framework.
And just for me, as I said, as a player, I don't think about injuries. They are in the back of your head and you do think about them, but once you go on to the field, or I go onto the field, I take the game as it comes. I'm not afraid to put myself into those big collisions and those moments where I have to commit my body on the line or put my body on the line. I go for it, but injuries are a big part, and it's never nice to see a guy get injured.
Like one of our players, a guy that I know, Zwelindaba, he's a young guy coming into our squad. And we had Captains' Training the other day, just running through the moves and they were playing Saturday; it was the Friday at Cape Town Stadium. He did one sprint and his Achilles snapped.
I mean, that was going to be his first chance to just get into the team. And my advice to him was just, man, listen, it happened now. There's nothing you can do about it now. Go, cry, go do your thing for tonight, but you will get over it. And once you do get over it, then just focus on the healing process now, focus on getting better.
What are you going to do in this time, of having nine months off? How are you going to improve yourself as a person? Maybe look at an entrepreneurial program that you can attend. Look at something that's there for you as a person and as a player to improve yourself and just get better. Because within that nine months, there's a big window for you to become better not just on the field, but off the field as well, which is very important.
And for me, that's been something that one of the guys, Chris van Zyl, who's our captain now for this campaign, and he's been around the block a few times. He's a big driver of that, and for me, I've been so blessed and amazing to have someone like him who's so amazing. He's got his own consulting company. He had obviously taken a different route, but he's just like one of those leaders and people who lead by example. And for me to see him there every day and still get back to his work after training inspires me, and it's like, why can't I do that?
So for me, injuries are almost like a blessing in disguise, because I think, once you get that injury, you can focus on something else. Something you don't always have time to, so that's probably my take on injuries.
PvZ: I think that's great advice to give to a young up-and-coming player that's not experienced such a big setback. So speaking about other players, top of mind, worldwide, so any team, any player around the world, who in your mind is one of the most inspiring individual rugby players out there?
DW: Top of my mind, I'll probably say for me, obviously, it would be Quade Cooper, but I think …
PvZ: I think in terms, so for example, if you look at, Siya's obviously an inspiring rugby player because of what he's accomplished and what he's had to overcome. But in terms of inspiring players, I think somebody like Richie McCaw, although he's an arch-rival of many a South African, what he's been able to do, or what he did with the Kiwis over the years as captain, was inspiring. But from a rugby player's perspective, are there any of those stand-out players that you look at and say, well, look, that's what a captain should be like? That's what an all-around individual should be like?
DW: Yeah, then definitely I think Siya, definitely. The man is just one of the most loving, caring, and generous people that I know. On and off the field, he's a true gentleman, someone who lives up to his values as well. He's a very good husband and father, which I've seen over the past five years now, being one of his teammates and playing alongside him. And yea, he's just such a genuine and true leader, both on and off the field, always takes other people's expectations to heart. And the work that he's done off the field, you know, with Freedom of Movement, and obviously bringing us the World Cup home, him being the leader. Yea, he's just an absolute legend.
And yea, I've so much respect for Siya. Obviously, when he left now, that was a sad day for all of us, and we are going to miss him here in Cape Town. But, jea, people have to move on. But I think definitely, inspiring leaders, definitely Siya. He's been amazing.
PvZ: What a great story. I don't think a lot of people had us winning the 2019 World Cup and then we came in and did it. What was that like for you as a South African rugby player?
DW: Obviously I was in England, so I was watching the game from London. But yeah, the whole vibe, even in England, all the screens and you could just feel the buzz of its World Cup time. And even some people that I know who don't even watch rugby that side, they started watching rugby. And I think the whole World Cup in Japan was a vibe and something to watch. There was something, okay, even the pre-match stuff was very cool.
But just the whole experience for me at the World Cup was amazing. And for me just to be able to be part of a World Cup group, it's something that I've never witnessed. We see these videos of Real Madrid in those guys, like the level they operate coming off the bus and paparazzi everywhere, snapping pictures. And it was like at that level. It was like, okay, you have the World Cup now and you're not just at some tournament. But that was a dream come true as well for me, to be able to play in a Rugby World Cup match. Even though it was against Canada, it was a game where I got my first try-in.
 And yea, I'm just so grateful to have had an opportunity to be one of the few selected guys in our country to represent the Springboks at the Rugby World Cup. And all in all, it was an amazing experience. I think despite us winning the World Cup, I think the way the team and the coaches built the team and made sure that they take this whole journey.  I think that's for me the proudest moment of the World Cup.
Obviously, winning the World Cup was the bonus, but the work that the guys put in. Even when I got there, the guys were still working hard. So focused, so determined, just to bring home the Rugby World Cup. And for me, like not even playing and just watching the guys put their bodies on the line, not only for themselves but for each other and for the country. And to go and win that silverware, I was flipping proud, man.
Recommended Books
PvZ: Amazing, I mean, just me obviously watching as a South African, just one of those historical moments that you don't forget. Well, look, bringing things to a close, we like to ask our guests a couple of things. And the first question, are there any books that have inspired you, books that you would highly recommend to anybody? And it could be on any topic.
DW: I'm not really a guy who reads books, but I like podcasts, so I'm big into GaryVee. Yea, Gary's one of my, how can I say it? Like heroes when it comes to, motivational speech and when it comes to entrepreneurship. He's someone that really does inspire me, and I like to just view his content and to listen to what he's saying.
And I think he does give me a lot of perspective in life especially for me as a professional athlete. Sometimes you do get lost in the hype a little bit and you do think you're the man now. And sometimes, how can I say it? You become complacent and you think things are just going to happen and everything's cool. You don't have to go to the gym now today.
And, yea, just viewing his content and seeing the perspective that he has, it just really inspires me. And for me, he's someone that I look up to. I'm not, as I said, I'm not someone who invests the time to read a book. Learning from him, he's also a very successful businessman.
PvZ: Definitely speaks to a young audience but in a very powerful, impactful way. And then in terms of education, is there anything that you believe about education that you think people may disagree with? So one of the common ones, maybe, for example, that the education system doesn't work. Or, for example, the current curriculum system that we have is not the right way to go. We should actually have a wider variety of types of education.
So what would your thoughts be on, for example, having different types of schools and different types of tertiary institutions like universities and so on, that cater for different types of individuals? Because at the moment we have like a very set type of traditional schooling system.
DW: Yeah, for me, I think it starts probably with the education that pupils or learners get, especially in primary and high school. Obviously, as I said, I was fortunate enough to get the best possible education at Paul Roos. And teachers who were there to serve you as a learner and to make sure that you are the best. And when you do go to university, that you have the proper knowledge.
And obviously, coming from primary school, from Somerset West Methodist Primary, like the level up to Paul Roos standard, it was a level up. And I struggled my first Grade 8 to Grade 10, but in Grade 10  I started making the switch that, okay, I have to invest a little bit more. And I think Grade 10 I already knew that listen, after this, I might have to go study. But like the teachers already put in the work for me, so for me, it was basically me and taking control now and just keep working hard.
So yea, I was blessed to have very good teachers and I think it does depend on the teacher, as well as the individual. But I think if the teacher can get the learner to just get that extra 10, 15, 20% of concentration and willingness to actually come to school and work hard.
Because at the moment, a lot of young people, they don't even want to go to school. And if they don't go to school and don't attend school, they're not going to be able to get the marks that they want. And they won't be able to then get into a business school or a university or whatever the case may be.
So I do think there's a big responsibility on the teachers, to ensure that they can do the best they can for the learner and make sure that they do serve the learner and make sure that the learner does come out the best at the end of the day and be the best person.
I think it does go deeper than just coming to school and just giving them the work to do. But maybe just tap in and make sure you get to understand the backgrounds that people do come from, and just invest a little bit more. For me, that's what I have seen and that's my personal opinion.
PvZ: That makes complete sense and is super appropriate because, at the end of the day, we live in an interesting country where we've got all kinds of problems. But a lot of those problems can be solved through education and access to education.
But it's always inspiring speaking to people like yourself that have gone that non-traditional path and decided, hey, I'm going to back myself and go all out and become a professional sportsman. And also not only that but do it at the highest level.
So it's great to speak to guys like yourself that are not only doing that but also staying humble, and thinking about the future, and continuously looking to learn. That's something that the youth can take as inspiration because here you've got somebody that has reached the heights of what it means to be a professional sportsman. But at the same time, you're still looking to expand, and continue on with a business degree, and most likely venture into all kinds of entrepreneurial ventures down the line.
So thank you so much for coming on. It's been a great conversation, I really appreciate you taking the time, and, yea, thank you very much.
DW: Yea, Phil, thank you so much for having me. I really appreciated it.
PvZ: Awesome, awesome.
The Future Minds podcast is brought to you by Smartick. Smartick is an award-winning, intelligent, online mathematics and coding program for kids ages 4 – 14. Powered by sophisticated, adaptive AI, Smartick teaches kids math and coding from the comfort of home in as little as 15 minutes per day. For more information, visit smartick.com or download the app on tablet or iPad today.
Learn More: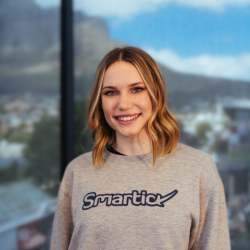 Latest posts by Sabrina Jansen van Vuuren
(see all)